Desires

by
Galia Ryan
Description:
Anna is one of Elite Escort Agency's most popular call girls. She is quite comfortable living in the lap of luxury and pleasing a variety of wealthy men on her own terms; however, she longs to return to respectability. Only now she is accustomed to the best of everything. So Anna embarks on a quest to discover what else she is good for, other than dazzling every man who crosses her path.

Anna's calm is shattered when a former client resurfaces. A few years earlier Adam introduced Anna to bondage and submission. But although he held her in his thrall, Adam overestimated his power. When he demanded total surrender, she cut herself off from him forever. Now Adam is asking to see her again. Initially she refuses, but what can she do? She can't stop thinking about him.

The owner of Elite, Stephanie, is also haunted by memories of a former lover--Giancarlo, now married and dedicated to charitable work. When, after ten years, they come together once more, neither can resist the pull of their unresolved past, despite the possible consequences to Giancarlo's career.

Desires is Book 3 of the Luxuria Trilogy. It completes the cycle that began with Anna's story in Choices and Stephanie's in Secrets.
EXCERPT:
The club was full of fetish glam. The music was loud, and the red, blue, and green spotlights cleverly angled. Punks and Goths mingled with leather-clad Masters and mistresses. Slaves were being walked around on leashes. Naked breasts were on display everywhere. The crowd was as flamboyant as it was eclectic.
Adam took Anna's hand, as if sensing her need for reassurance, and led her beneath a stone arch supported by Romanesque columns into a dimly lit room. Splayed across a pummel horse, a woman was moaning her gratitude as a leather strap came down on the quivering flesh of her backside. After watching closely for a moment, he untwined his fingers and settled his hand on her rubber-covered arse instead. It was a proprietary gesture, and the significance was not lost on her.
He leaned closer. "Do you wish you were her?"he wanted to know.
"No."
"Lift your dress. I want to feel you."
The tight rubber had moulded to her body to form a second skin. Before she could do as he'd asked she had to peel it away. It wasn't easy. The rubber was good quality and difficult to stretch. After a lot of surreptitious pulling and tugging, the dress was high enough to please.
"Much better," he whispered in her ear.
She felt the warmth of his palm as he stroked and caressed the rounded flesh of her arse, but it was nothing like the heat that had risen into her face. Others would be watching, noting what Adam was doing to her and rating her compliance. She turned slightly to confirm her suspicion and saw a Mistress tug on her slave's collar and slap his face. She wondered what he might have done to incur such wrath. Stolen a forbidden look at another woman, perhaps?
Adam's hand wandered farther, finding its way down between her cheeks. Wanting to please, she moved a little and parted her legs to give him better access.
"It turns you on." His lips formed the words against her neck.
Knowing he was referring to the scene being enacted on the pummel horse, she shook her head.
"No," she said quietly.
"Perhaps not the thought of pain, but watching has made you wet."
She was silent.
"Perhaps we should visit the dungeon."
Enter to Win!


About the Author:
Convent-educated from the age of four, Galia Ryan was brought up not to question. Perhaps because of this, she has always been fascinated by all things esoteric and "outside the square." Originally from Sussex, England, and now living in New Zealand with her soul-mate husband and grown-up family, Galia tries to find time between her passions for writing and reading and for her other love—travel. There is always a growing list of must-see places. Desires is the third novel in the Luxuria Trilogy, which began with Choices. Book 2, Secrets, tells Stephanie's story. Galia is currently working on an anthology of short stories. You can find her on the Web at: Galiaryan.fannypress.com.
Social Links:
Website
●
Amazon
●
Facebook
●
Goodreads
Buy Links:
Amazon
Tour Coordinator: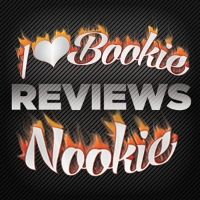 Please check out the other stops on this tour today:
This post contains Affiliate Links.